September 2022
The New Normal
In the design and construction world, Architects, Engineers, Consultants, Owners, and Contractors are always trying to improve.  Vendors of various goods and services are equally part of our "Process".  What are we now doing routinely that just a few years ago might have been considered "leading edge"? 

I have some examples.
Existing Condition Documentation
The vast majority of capital projects with building permits in the U.S. is for renovations and alterations.  For this type of work, it's long been known that detailed documentation of existing conditions is critical to the avoidance of design errors and construction change orders.  What's the "new norm"?

Laser Scanning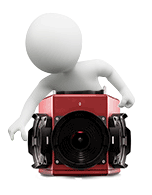 LIDAR (an acronym for "light detection and ranging" or "laser imaging, detection, and ranging"), the technology 3-D behind laser scanning started gaining traction about 10 to 15 years ago.  Little by little, the entry expenses have come down to the point where they are now within the reach even of small design and construction firms.  With output products of precise 3-D models as well as viewable photo records, the accuracy of the BIM (Building Information Model) is enormously enhanced when the scans can be imported, after creation of the appropriate file types.

Stationary tripod-mounted scanners are the "entry level" tools.  However, many organizations can now scan from drones or remote-controlled robots.  This technology has also transformed the documentation of building exteriors, especially those with ornate and aging stonework.

Scanners can also be inserted into spaces that have been virtually impossible to document with precision.  Crawl spaces and ceiling plenums, for example, can now be accurately measured and photographed.

The precision of the Building Information Model (BIM), enhancing detailed clash detection, is now significantly better.  More on that topic later.

Thermal Imaging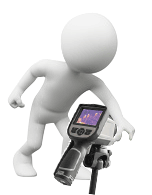 As good and as prevalent as Laser Scanning has become, that technology stops at the surface (literally) of what the machines can see.  There's a lot more below the surface hidden in the walls, floors, and roofs of our buildings.  Enter Thermal Imaging or Infrared Scanning.

These scans (infrared pictures, if you will) detect the comparative temperatures of the assemblies that they are pointed at.  Detectable defects now include:
Roof assemblies that are cooled by embedded water
Radiators that have irregular heating
Exterior envelopes with outside air infiltration
Penetrating Radar
Want to know where the steel is inside concrete assemblies?  How about determining exact placement of below grade piping?  Indeed, this is possible with penetrating radar devices.  Now much more common.
3-D Imaging
For Designing, Viewing, and Presentation
It used to be that you had to rely on people's ability to "read" plans – never knowing for sure if they had that peculiar ability to accurately visualize spaces when shown 2-D plans and elevations.  Sure, perspective drawings were always possible. (Anyone remember when you paid people to paint "renderings"?)

Now, as we know, fully rendered imagery, with user-controlled viewing is commonplace – and not just for visualizing the final built-out construction.  Structural frames, below grade conditions, and furniture placement are routinely viewed to evaluate design options.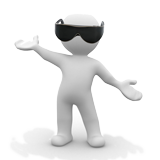 While these images may be static, more and more they are dynamic.  Walk-through, drive-through, and fly-over variations are common, providing very realistic "movie" experiences.

Less common, although doable, is the creation of immersive virtual reality (VR) experiences, where viewers don VR glasses to place themselves totally within the proposed environment.  I suspect strongly that the next generation of 3-D viewing will happen when 3-D monitor and screen technology reaches the workplace.  This is not just for movie theaters.
For "Clash" Detection

Autodesk's Navisworks software is now pervasive in the Construction Industry.  When combined with Revit-generated Building Information Models (BIM), Navisworks routinely points out when more two or more building elements are expected to occupy the same space (The definition of "clash").  The mapping of clashes can now include working clearances and space requirements.  For example, Building Code mandated space in front of electrical panels can now be documented and verified.

These processes obviously have value doing the design phase, when plans are being developed.  But, the benefits become even more apparent during construction, when coordination of building trade work is critical.  No longer does the "first trade in" get to decide where they are running their utilities.

Document Exchange
Document Development

Digital files have largely replaced paper.  No surprise.  But the collaboration in project development is significant.  BIM models are routinely shared between users.  Other documents can even have multiple concurrent editors (although my personal experience with this feature is frustrating).  The usefulness of various software applications may vary.  But, I don't see us going back.

Contract Documents

The huge piles of "plans and specs", now all digital, are exchanged differently.  Often, they'll be placed in web-accessible and cloud-based directory locations for authorized users to find and download.  A few anachronisms remain.  Walk into any office where casual review is needed, and you'll likely find one reference set laid out somewhere.

Project Management Software

On the heels of the disappearance of paper has come the rise of project management collaboration platforms.  At no time is this more apparent than during the construction phase of capital project administration.

What have we?  To name a few that have names (in no particular order):
Requests for Information (RFI's)
Architects Supplemental Instructions (ASI')
Construction Change Directives (CCD's)
Proposal Requests (PR's)
Proposed Change Orders (PCO's)
Change Orders (CO's)
Submittals
Submittal logs
Correspondence
Pending Change Order Logs
To exchange and track all of these, and more, software vendors have jumped in with applications.  Big players in my experience include Newforma Project Center, Procore, and Autodesk Construction Cloud.  They are not alone.  Here to stay – at least for now.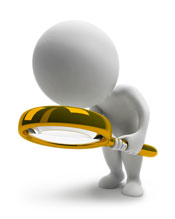 Photo-documentation

These days everyone has a video camera in their hands - in their smart phone.  Real-time problem-solving, with visual images, is no sweat.  Drone-mounted cameras are used to make video.  And full-time streaming video can be broadcast from always-on webcams.  If needed, details and status can be offered at virtually any level from team members to the whole world.  It's basically a matter of choice – not so much impossible anymore.

Is This the End?

Hardly.  We're in a field that has an abundance of creative, driven people.  Even a year or two from now the landscape of our world is likely to be different yet again.  Look what COVID did to the way we hold meetings and the way we interact with one another.  Hopefully, there won't be another pandemic to instigate innovation.  Something will.  It's a fun ride.

Missed earlier newsletters? Find them here:

March 2022 " Facilities Management – My Way"
January 2022 "Report Writing for Dummies"
October 2021 "Writer's Block and Other Musings"
May 2021 "Lower Ed?"
September 2020 "Just Stylin'"
July 2020 "Reflections on Our Covid Times"
February 2020 "Quirky Clients – The Smart Version"
September 2019 "OPM Cheerleader"
June 2019 "Can You Perform?"
February 2019 "Today's Word"
October 2018 "The Case for DIversity-Architect's Version"
June 2018 "A Capital Idea"
March 2018 "Me Too?"
January 2018 "R U Trending?"
October 2017 "Do You Measure Up?"
August 2017 "I'm an Architect and I'm Here to Help"
January 2017 "The Future of Higher Education"
November 2016 "The Owner as CM?"
August 2016 "Don't you just hate..."
June 2016 "Duck Testing"
April 2016 "Once Upon a Time..."
January 2016 "I want to take you higher"
November 2015 "Moderating in all Things?"
July 2015 "Alphabet City"
May 2015 "Acey Trey Trey Trey?"
January 2015 "Nature or Nurture?"
August 2014 "Acey Trey Trey?"
June 2014 "The Seven Deadly Sins"
March 2014 "Thar She Blows!"
November 2013 "Giving Thanks"
September 2013 "Back to School?"
June 2013 "What Time is It?"
March 2013 "Acey Deucey?"
January 2013 "A Swamp Full of Alligators"
October 2012 "Plan to Live Forever, Part Deux"
July 2012 "A Midsummer Dream"
May 2012 "Are you Virtually Working?"
March 2012 "Your Huddled Masses"
January 2012 "Observing Observations"
October 2011 "I Want What I Want"
August 2011 "A Beach Read"
May 2011 "NeoLuddite or Technophile?"
March 2011 "Do Your Silos Leak?"
January 2011 "Plan to Live Forever!"
November 2010 "May I Have A Plan, Master?"
September 2010 "How do we choose?"
July 2010 "Good People Behaving Badly"
May 2010 "LEED: LEADing or Dead Weight?"
March 2010 "Why does it cost so much?"
January 2010 "Design/Builders show us your softer side."
November 2009 "What the Facilities?"
September 2009 "Why Do Architects Make Good Owner's Reps?"